SantéVet : the animal health insurance specialist
The Universign teams very quickly reassured us that we had made the right choice. The after-sales service was able to offer plenty of advice. Universign also mobilised internal specialists, particularly with regard to legal aspects and compliance, which are very important in the world of insurance.
70% of SantéVet insurance contracts are carried out with the Universign electronic signature solution
Deployed at the end of 2014, the Universign electronic signature has allowed SantéVet, a specialist in pet insurance, to digitalise a portion of their insurance contracts.
Simplifying and automating insurance contracts via the electronic signature
SantéVet is a company specialising in insurance for dogs, cats and new pets such as ferrets, rabbits and rodents. A leader in their field within France, SantéVet offers owners looking to insure their pets the opportunity to have their vet fees reimbursed, based on the principle of complementary health insurance. With a digitalised sales channel, customers can subscribe to offers via the website. As part of this process, the French company has chosen to adopt the electronic signature in order to automate and streamline the signature of insurance contracts.

This choice was made based on a consultation with three electronic signature solution providers. In particular, it was the ease of integrating the Universign electronic signature solution into the company's own IT system – via an API system – which made the difference.

Recommended to SantéVet by Christian Dayaux, the Sales Director for Universign, this solution truly appealed to the pet insurance specialist. Universign is a trust services SaaS platform: electronic signature, seal, timestamping and management of digital identities. As a trusted third party, Universign's role is to facilitate secure and efficient digital exchanges.

As a result of its ease of use and its adaptability, SantéVet's dedicated sales employees (50 out of 150 employees in total) were able to master the tool in very little time.
The various benefits of using the electronic signature
After nearly 3 years of ongoing collaboration, the benefits of using the electronic signature have been numerous:
Gains in productivity: before the implementation of the electronic signature, the manual processing of flows was cumbersome – employees had to open all letters delivered, then identify the contracts received, before entering these into the IT management tool. What's more, in the past, teams had to be dedicated to reminding customers who had not yet returned their paper contract, via telephone campaigns. Precious time has therefore been saved on delivering reminders for pending documents.
An automatic reminder system for pending documents has now been established, via SMS and email:
Increased growth: teams can now fully dedicate themselves to growing their customer portfolios.
Cost savings: no more costs linked to the storage and delivery of contracts. The cost an electronic signature is marginal compared to the time saved.
Reliability : as a pure player in digital trust and a trusted third party, Universign gives legal value to electronic documents, while also providing a timestamping service.
Storage : contracts are archived and stored indefinitely, safe from any potential disasters.
In terms of corporate image : allowing SantéVet to develop a professional image which inspires trust.
"Universign is a company on a human scale, just like us. We love working with like-minded partners. We share the same values, and their availability and responsiveness make us very happy to call them our partners. Today, 70% of contracts are signed with Universign", concludes Tanguy Hamet.
Discover other success stories
Digit RE – Welcome to the world of digital real estate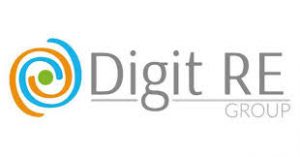 Every day, our more than 3,600 real estate advisors sign various documents, such as mandates, viewing forms, and purchase offers. In the digital era, it's very important – and even vital – that we free ourselves from these constraints and simplify our signature processes.
Discover this success story
Direct Skills – Optimisation of temporary work management

We were looking for a solid, competent partner, capable of supporting us in all matters regarding the electronic signature and its technological and regulatory developments.  With Universign, we found everything we were looking for.
Discover this success story
ECMA – Electronic signature platform for chartered accountants

By offering an electronic signature solution for the accounting profession, our aim was twofold: to accelerate and to secure digital transactions within firms. To adapt the tool to the everyday work of charted accountants, we organised various working groups. In October 2018, during the chartered accountants conference, we launched a turnkey and perfectly secure tool, thanks to a connection via Comptexpert, the institute's authentication system.
Discover this success story