Direct Skills – Optimisation of temporary work management
We were looking for a solid, competent partner, capable of supporting us in all matters regarding the electronic signature and its technological and regulatory developments.  With Universign, we found everything we were looking for.
DirectSkills is digitalising the signature of temporary work contracts
Today, directskills.com is an key actor for all companies with budgets ranging from one to several million in temporary work purchases, looking to optimise and make the management of this process more reliable. 

For over 10 years, this temporary work specialist has served as an independent provider for temporary work suppliers, for leading companies within the fields of banking, construction, industry, logistics, transport and services. Their business activity is entirely dedicated to making temporary work more efficient for companies: 
Conseil enTemporary staff purchasing advice (auditing, optimising sales conditions, and training),
Optimisation of administrative management for the use of temporary work through services based on their BAPS-Intérim solution.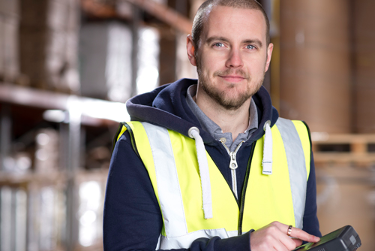 With BAPS-Intérim, DirectSkills customers can take back control of their data, minimise legal risks, reduce the risk of invoicing errors and manage the process of using temporary staff, while reducing internal administrative workloads. BAPS-Intérim manages the relationship between major customers who make use of temporary work, and the temporary employment agencies who employee temporary workers.

Companies using this solution can manage their temporary work suppliers and directly conclude contracts with them in just a few minutes, via "provision contracts". BAPS-Intérim is not simply a digitalisation platform, like the majority of solutions found on the market; it is a real tool which covers the entire temporary staff management cycle, from the client's request for temporary work, right up to the management of invoicing for their provision, taking into account the commercial conditions negotiated between the customer and the temporary work supplier.

In the end, contractual documents are digitalised, but much more importantly, they are entirely reliable. In 2014, BAPS represented more than 1.5 million temporary work contracts, for a total sum of around 1.2 million euros – with over 38,000 users, 250 temporary work networks, 4,900 companies and 23,262 establishments, or a total of 98% of temporary employment agencies.
The electronic signature: the final step for digitalisation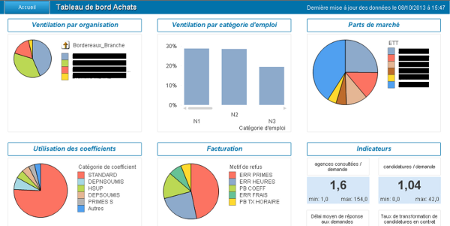 In 2011, DirectSkills turned to Universign to provide an electronic signature block within the BAPS environment. "We weren't satisfied with our previous electronic signature provider" explains François Chauvin, General Director of DirectSkills. "We were looking for a reliable partner, responsive in their support, who would be capable of sustainably freeing us from any potential difficulties arising from the use of the electronic signature. The technical quality of the responses provided by Universign, along with their certifications, really made the difference".

One of the challenges was to interface with the existing system, as users of the BAPS solution used a wide range of software or hardware electronic certificates, from a large number of French certification authorities.

As BAPS itself is a SaaS tool, the choice was very quickly made to opt for the Universign SaaS solution, which allows for the addition of a signature module within any Web environment, through the use of a simple and documented Web Service. In particular, Universign uses the CUTE library, which is fully compatible with all certificates and signature creation devices on the market.

"Just a few days of development was all it took to take charge of the solution and integrate it into our architecture. There were no surprises along the way when it came to the management of certificates, which were all correctly recognised", notes François Chauvin.

Since this first integration, customer users have been able to initiate requests for temporary work, receive applications from agencies and electronically sign provision contracts, all from the BAPS-intérim interface, while complying with the legal deadline of 48 hours. Contracts were then signed by the temporary employment agencies.
Over a million electronic signatures to date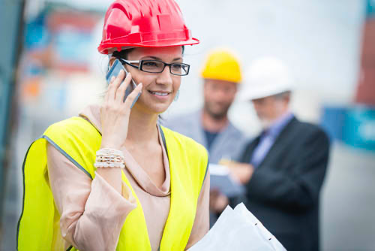 Today, the project has seen almost a million electronic signatures and proven itself to be a real success. "Universign has demonstrated their total reliability to us. The electronic signature is an essential feature of our tool. It allows customers to sign contracts in under 48 hours – a legal regulatory deadline which cannot be exceeded. This guarantee is unparalleled on the market. The phased roll-out of the electronic signature module has been very quick. Within a year, almost 80% of our customers will have implemented this module", declares François Chauvin.

"We're delighted to support the success of DirectSkills' temporary work management service. This fruitful partnership has allowed us to advance our solutions and to demonstrate their robustness", summarises Julien Stern, CEO and Co-founder of Universign.
Discover other success stories
Digit RE – Welcome to the world of digital real estate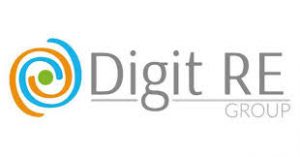 Every day, our more than 3,600 real estate advisors sign various documents, such as mandates, viewing forms, and purchase offers. In the digital era, it's very important – and even vital – that we free ourselves from these constraints and simplify our signature processes.
Discover this success story
ECMA – Electronic signature platform for chartered accountants

By offering an electronic signature solution for the accounting profession, our aim was twofold: to accelerate and to secure digital transactions within firms. To adapt the tool to the everyday work of charted accountants, we organised various working groups. In October 2018, during the chartered accountants conference, we launched a turnkey and perfectly secure tool, thanks to a connection via Comptexpert, the institute's authentication system.
Discover this success story
LEGISWAY : Contrat'tech publisher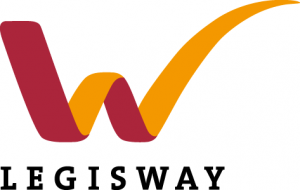 During calls for tender consultations, we were dealing with a growing demand for the integration of electronic signatures with Contrat'tech. This became an almost automatic prerequisite for a large number of businesses and public bodies. By listening to the needs of our customers and prospects, it became obvious that we needed to approach a publisher offering this solution.
Discover this success story