Digit RE – Welcome to the world of digital real estate
Every day, our more than 3,600 real estate advisors sign various documents, such as mandates, viewing forms, and purchase offers. In the digital era, it's very important – and even vital – that we free ourselves from these constraints and simplify our signature processes.
Digit RE Group has simplified their processes and gained efficiency thanks to the Universign electronic signature.
As a French leader in the real estate transactions sector, Digit RE Group has chosen Universign to digitalise the key step that is the signature, in total security. This transformation has allowed the group to gain productivity and has opened up new prospects for development. 
The electronic signature: a perfectly adapted response to Digit RE Group's organisation
With over 20,000 annual transactions, Digit RE Group is one of the 5 leading actors in the French real estate market. Created in 2016 and bringing together 9 Artémis Group brands (Capifrance, Optimhome, Refleximmo, Drimki, Immobilier 9 and Coworkimmo), Digit RE Group has well and truly left its mark on the industry. 

The company has created an economic model based on over 3,600 independent advisors, with whom they have digitalised all their interactions. Nevertheless, before adopting Universign's services, Digit RE Group had to publish documents requiring signatures, and therefore faced the financial constraints and delays associated with this manual processing (document verification, postal deliveries, multiple signatures, etc.). 

In May 2017, Digit RE Group put their trust in Universign to digitalise the signature of the mandates, agreements and viewing forms processed by their subsidiaries Capifrance, Optimhome and Refleximmo. Digit RE Group therefore became one of the first French networks to adopt the electronic signature. 
Universign : fully compliant electronic signatures, made easy
The electronic signature is an essential tool for contracting processes. Given the commitment implied in the signature of a sales mandate, Digit RE Group needed to be able to rely on a partner who could offer all necessary guarantees with regard to security, the integrity of the document and the identification of signatories. Universign, a French expert in electronic signatures and an eIDAS European regulation-qualified Trust Service Provider, meets all these requirements.

According to Digit RE Group, the Universign electronic signature has perfectly adapted to the needs of their advisors:
The remote electronic signature is particularly useful when the advisor and the party authorising the mandate are located in geographically distant locations. It also simplifies processes in situations with multiple signatories who are not all present in the same place and at the same time. Each signatory receives an email invitation to access the document, view it and sign it.
Face-to-face electronic signature: this allows for clients to sign directly during a meeting or in an agency, without the need to collect signatures afterwards. On PC, mobile or tablet, it offers a digital experience while retaining the value of a handwritten signature.
Having been easily integrated into the Digit RE Group's technical environment via an API, the system allows for automated feedback, reducing the possibility of human error. It also offers substantial time and cost savings in comparison to manual processing.

"We wanted a solution that could be quickly and easily integrated with our tools. The Universign electronic signature was implemented in just a few days. It is truly an element which makes life easier for us, allowing us to gain responsiveness and improve our conversion rates, while offering firm legal guarantees," concludes Mickael Chrupek.
Fast adoption and clear results
The electronic signature makes life easier for Digit RE Group advisors. Simple, efficient and fast, it allows them to increase productivity while improving the quality of files. They can focus on their sales activities and reduce the amount of time they dedicate to administrative tasks.

While in May 2017 only 5% of mandates and agreements were signed electronically, today this figure has reached more than 35%. And 100% of advisors who have tested the system have gone on to adopt its use fully!

On a group-wide scale, Digit RE Group has also noted a clear improvement in:
Traceability, with the ability to view the status of a document's signature process in real time and, in the case of multiple signatories, which signatories are yet to sign.
Speed, thanks to the elimination of manual processing and postal delivery times.
Reliability, related to the automated processing of data within business tools, which has significantly reduced the risk of human error.
These optimisations have allowed Digit RE Group to remove all costs related to the publishing of documents (processing times, printing, delivery costs, etc.) and to improve their relations with advisors and clients thanks to their subsequently increased responsiveness.

"We're seeing a growing adoption of the electronic signature among our advisors. Indeed, this is a solution which responds to their way of working: without the infrastructure of an agency, and often remotely. In addition to these advantages, Universign is based on a pay-as-you-go invoicing model which allows us to control costs," concludes Mickael Chrupek.
Discover other success stories
Direct Skills – Optimisation of temporary work management

We were looking for a solid, competent partner, capable of supporting us in all matters regarding the electronic signature and its technological and regulatory developments.  With Universign, we found everything we were looking for.
Discover this success story
ECMA – Electronic signature platform for chartered accountants

By offering an electronic signature solution for the accounting profession, our aim was twofold: to accelerate and to secure digital transactions within firms. To adapt the tool to the everyday work of charted accountants, we organised various working groups. In October 2018, during the chartered accountants conference, we launched a turnkey and perfectly secure tool, thanks to a connection via Comptexpert, the institute's authentication system.
Discover this success story
LEGISWAY : Contrat'tech publisher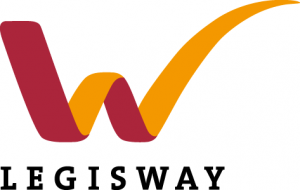 During calls for tender consultations, we were dealing with a growing demand for the integration of electronic signatures with Contrat'tech. This became an almost automatic prerequisite for a large number of businesses and public bodies. By listening to the needs of our customers and prospects, it became obvious that we needed to approach a publisher offering this solution.
Discover this success story