SMEREP : student health insurance
The Universign solution allows students to register online, directly from our website, through a seamless subscription process. This helps to boost our customer satisfaction
SMEREP waves goodbye to paper subscriptions thanks to Universign
SMEREP, the leading insurance company for students in the Ile-de-France region, decided to subscribe to Universign's services in 2015, as a French specialist in electronic signatures. The aim: to simplify the online subscription process. Almost 3 years later, SMEREP is revisiting this partnership.
Responding to new forms of use thanks to the electronic signature
With 240,000 affiliates in the Ile-de-France region, SMEREP is one of the leading student health insurance companies in the region. As part of the network of regional complementary health insurance companies, or "SMERs", their role consists in the management of French Student Social Security Centre 617. They also offer complementary health insurance and invest in student's preventative healthcare.

With a target audience almost entirely composed of young students, well-acquainted with online processes, SMEREP has been looking to modernise the means of subscription to their services since 2015, via their website smerep.fr.

Making a registration form available on a website, and even making it interactive, is a relatively simple process – but one which very quickly finds its limits. Contracts can only be concluded after postal exchanges, incurring costs and increased lead times. When SMEREP envisaged the streamlining of their subscription process, the goal was to 100% digitalise it in order to retain the future subscriber from the moment they begin to enter their information, right up until their signature and the finalisation of their subscription.
A simple, ergonomic and, most important, legal solution!
As the legal cornerstone of online contracting processes, the electronic signature solution must comply with regulatory and legal requirements, including those arising from the application of the eIDAS regulation in July 2016.

SMEREP has chosen the Universign electronic signature solution to complete the digitalisation of its subscription process. Simple, secure and most importantly compliant with European regulatory requirements, it has now been integrated with the organisation's website and therefore allows for students to register online without any break in the contracting process.

In practice, for the future subscriber, this consists in navigating to the smerep.fr website and selecting the plan of their choice. Once the registration form has been duly completed, they continue on to the contract page. After having read the document and given their consent by checking the boxes provided, the signatory receives a confidential 4-digit code by SMS, which they must enter to finalise their signature. This control step via OTP

(One-Time Password) code, delivered by SMS to the signatory's mobile phone, allows them to confirm that they are indeed who they say they are, thereby reducing the risk of identity fraud.

The signed contract is then made available to download directly from the SMEREP website. All that's left to do is continue to make their payment, which is also carried out online.
Ongoing benefits
The Universign electronic signature service has allowed SMEREP to complete the total digitalisation of their subscription process and therefore contributes to the reduction in their contracting lead times. Processing times are also shortened, and files (creation, reminders, etc.) benefit from improved monitoring.

The costs linked to the processing of files are also reduced, as neither the agents nor the subscribers need to print or post any letters! Combined with an optimal user experience, the Universign solution contributes to the overall improvement of customer satisfaction.

Finally, the Universign electronic complies with the eIDAS European regulation and offers all necessary guarantees in terms of security and the control of risks, both for student signatories and for SMEREP. It constitutes a real guarantee of trust, security and quality for the body's digital transactions.
Discover other success stories
Digit RE – Welcome to the world of digital real estate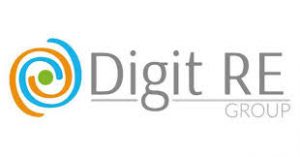 Every day, our more than 3,600 real estate advisors sign various documents, such as mandates, viewing forms, and purchase offers. In the digital era, it's very important – and even vital – that we free ourselves from these constraints and simplify our signature processes.
Discover this success story
Direct Skills – Optimisation of temporary work management

We were looking for a solid, competent partner, capable of supporting us in all matters regarding the electronic signature and its technological and regulatory developments.  With Universign, we found everything we were looking for.
Discover this success story
ECMA – Electronic signature platform for chartered accountants

By offering an electronic signature solution for the accounting profession, our aim was twofold: to accelerate and to secure digital transactions within firms. To adapt the tool to the everyday work of charted accountants, we organised various working groups. In October 2018, during the chartered accountants conference, we launched a turnkey and perfectly secure tool, thanks to a connection via Comptexpert, the institute's authentication system.
Discover this success story