Lucca  : HR solution
No more outdated, lost or illegible receipts… Thanks to the Universign services, our Cleemy software offers "evidentiary value digitalisation" features for expenses statements"
Lucca successfully launches receipt-free expenses statements thanks to Universign
Lucca is a publisher of SaaS software providing automation of administrative and HR processes. With more than 1,500 customers and 217,000 end users, Lucca is a leader within their market. Thanks to the Universign electronic signature solution, their customers and users can now digitalise their expenses statements.

With this new feature, Lucca has announced a new model for the sector:
Declarants can now throw away their restaurant and taxi receipts, after photographing them on their smartphone.
Accountants no longer have to handle or store mountains of receipts.
Outdated, lost and illegible receipts… Irritated employees and infuriated accountants. Is there a more thankless task than entering and managing expenses statements?

When the "evidentiary value digitalisation" feature was launched on Cleemy, their expenses statement management solution, Lucca revisited this legal change which would go on to revolutionise more than one accounting department.
Digitalisation is finally accepted by regulations
Though the question of digitalisation is far from new, until last March the legal system had granted no legal value to scanned invoices. Forced to keep these in paper format, companies saw no reason to invest in digitalisation. It is precisely this obstacle which Article A 102 B2 of the French Book of Fiscal Procedures has now removed.

This decree establishes the rules for the digitalisation of invoices, including expenses statements, and in particular, requires the attachment of an electronic signature.
A strategic partnership with Universign
To offer this service, Lucca concluded a partnership with Universign, an eIDAS-qualified Trust Service Provider and French pure player in electronic signatures, timestamping and seals.

In concrete terms, the client company authorises Lucca to collect and archive receipts in accordance with the legislation. Thanks to their qualified seal and timestamping services, Universign renders these enforceable before tax authorities or the French social security collection agency (URSSAF) by attaching a digital seal in Lucca's name.

"We're very happy and proud to support Lucca in their business activity digitalising expenses statements. Indeed, this change to regulations now allows companies to store receipts digitally, as long as this complies with the eIDAS regulation's requirements. As a qualified European Trusted Third Party, Universign positively meets these requirements and contributes to the improvement of administrative management and the productivity of companies". Christian Dayaux  | Sales Director, Universign
Universign: a simple, ergonomic and, most importantly, legal solution
An electronic signature must allow for the signatory to be identified in a reliable way, and the integrity of the signed document must be guaranteed, in order for this to have real legal value. It's not just a technical matter. This is indeed a legal operation, but one which need not detract from the user experience. To offer their customers an electronic signature service which reconciles legal compliance and simplicity of use, Lucca relies on Universign. In accordance with the eIDAS European regulation, the Universign solution fulfils all requirements regarding the identification of signatories and is based on qualified timestamping which seals the document and applies a universal date. Universign provides all the necessary guarantees with regard to security and risk control for both Lucca and their customers and signatories.
How can receipts be digitalised ?
The legal texts stipulate that the company wishing to digitalise receipts, or authorise a third party for this purpose, must:
"Digitalise this under conditions which guarantee identical reproduction (photograph or scan) but which also allow for the author and the channel used to be identified, in order to prove the authenticity of the document.
Save these in PDF format, in order to ensure readability and interoperability over time.
Attach an electronic seal – in other words, an electronic signature (attached by a legal person rather than via human intervention) – to the document, in order to date it and guarantee its integrity.
Store this PDF document under conditions guaranteeing its durability and access for 10 years, the legal preservation period for invoices in France.
More specifically, this means using multiple servers, backup copies, controlled access to machines, audits, documented procedures and more. This is beyond the reach of the majority of companies.

In the event of investigation by the French administration (URSSAF or tax authorities), the company can simply present the digital archives stored within Cleemy to the controller. These have exactly the same value as the original documents.
Discover other success stories
Digit RE – Welcome to the world of digital real estate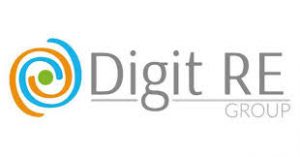 Every day, our more than 3,600 real estate advisors sign various documents, such as mandates, viewing forms, and purchase offers. In the digital era, it's very important – and even vital – that we free ourselves from these constraints and simplify our signature processes.
Discover this success story
Direct Skills – Optimisation of temporary work management

We were looking for a solid, competent partner, capable of supporting us in all matters regarding the electronic signature and its technological and regulatory developments.  With Universign, we found everything we were looking for.
Discover this success story
ECMA – Electronic signature platform for chartered accountants

By offering an electronic signature solution for the accounting profession, our aim was twofold: to accelerate and to secure digital transactions within firms. To adapt the tool to the everyday work of charted accountants, we organised various working groups. In October 2018, during the chartered accountants conference, we launched a turnkey and perfectly secure tool, thanks to a connection via Comptexpert, the institute's authentication system.
Discover this success story